Revamp of the
WordPress website

for a SaaS platform
Intro
This case is about the revamp of the WordPress website for a SAAS platform for content distribution management. The client, Communities by Targetings, is a B2B partnership marketing platform that aggregates, manages, and distributes content between partners and marketing channels to maximize outreach and drive growth. AI and automation enhance Communities to create a one-of-a-kind solution.
2.3 million US businesses working with other businesses daily to reach larger audiences and grow, including publishers, chambers of commerce, and government bodies.
Deutsche Welle, Radio Liberty, Investing, Global Voices, and Pressreader.
Client story
Our client explained that the current version of the website was not responsive and also not mobile-friendly. Furthermore, the information on the website was outdated, and there were a number of different technical and SEO issues.
After gathering a wide range of requirements during the initial online meetings with the client, we suggested:
Updating the CMS WordPress with a list of additional plugins and features
Revamping the website with a new UI, designed from scratch.
Our solution
The new interface was developed by a third-party design agency provided by the client. The CitrusDev team discovered the entire design for both desktop and mobile versions, clarified incoming requirements from the client, and suggested some additional improvements from our side.
After budget approval, the CitrusDev team started the development of the website.
Customized jQuery plugins
Result
Pixel-perfect HTML markup
Fully customized WordPress website
Monthly support agreement
After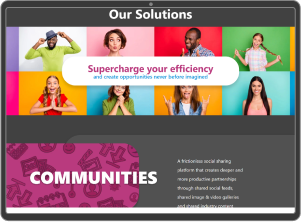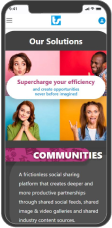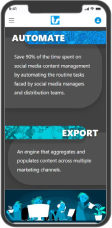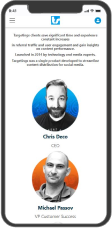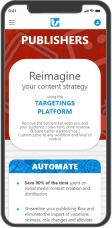 Tech stack
UI design:
CMS:
HTML markup:

Book your
1 hour free

of charge consultation with CitrusDev team
Project Scope
Markup & WordPress development
Work stages
Tech audit of
provided UI design
Terms & conditions, budget & contract
WordPress development & plugins setup
QA and acceptance testing
Feedback summary
Impressively, CITRUSDEV met the client's goals and deadlines, rendering a pixel-perfect HTML markup implemented in WordPress. The team maintained a high-level project approach and communication. Above all, their speed, work quality, and transparent customer service were exceptional.
Our projects make us proud
How our services bring about success
Michael Passov
CEO at Webmind
CitrusDev implemented a clear and transparent approach that provides a sufficient understanding of the project's progress. Communication was conducted at a good level, and all stages were completed according to agreements, with some even being delivered ahead of schedule.
Additionally, there were cases where changes were required, and CitrusDEV responded quickly and effectively. During the development process, we encountered various challenges, some of which were complex. CITRUSDEV consistently provided us with specialists of different domains and skill levels, effectively engaging them in the project.
Aleksandr Menshykov
CEO at Zvit Market
I've got a great experience with CitrusDev. The guys have created comprehensive documentation. Then it took only a few days to develop. After that, they carefully checked the quality of new features and finalized the product. They added new features very quickly. So I advise you to cooperate with this company. I highly recommend doing business with CitrusDev.
Kateryna Valikhnovska
Surgeon Oncologist, Dr. Valikhnovska
Thanks to CITRUSDEV, the client had an excellent website that is ready for promotion. They finished the development in a short span of time and with the highest quality. Over the course of the engagement, they successfully collaborated with the client and demonstrated strict discipline.
Daisey Stampfer
Founder & Managing Director, Mental Healthcare Company
Thanks to the added functionality of the app that came about because of the work done by the CITRUSDEV team, the company for the green light from investors to move on to the next step of their process. The company appreciated the team's promptness and will work with them again

Oleg Meller
Co-Founder and Director of Sales at General Components Ltd.
Very knowledgeable, responsive and flexible team. Did a fantastic job on our project.
Roman Rochniak
Marketing director at CALM Clinic (Ukraine)
The guys from CitrusDev very professionally and scrupulously did the job of optimizing and speeding up our very complicated site instead of imposing the creation of a new one! I really liked the 100% customer focus of the team, the quality and speed of work. Having received an extremely positive experience, we plan to contact CitrusDev in the future!
Valerio Poggio
Team leader Analytics & Innovation at Betacom s.r.l. (Italy)
CitrusDev helped us on a urgent project and they managed to find resources and skills on a short time notice. Their developers were already on board and working with our team after few days from our first meeting. Guys were versed, available, understanding and they always tried to give their best.
Alon Bar Shamai
CEO at SMART FARM (Israel)
CitrusDev allowed us to cut development costs while giving us more than we could ever get "in-house". From diverse professionals, flexible and dedicated service, and most of all – transparency and control over the entire process to manage changes in real time. They are truly a powerful addition to any dev team. Thanks!
UWB is a wireless communication technology that enables precise positioning and spatial awareness by measuring the time it takes for radio waves …